I hope that you had a lovely Xmas break and a fab New Year too!
I spent my New Year's Eve in Edinburgh with my Mum & had an amazing time. If you haven't been before, I would recommend it. The fireworks were just incredible.
Whilst in Edinburgh I came across a fab little shop called Cookie selling amazing dresses (29 Cockburn St, EH1 1BP if you are interested in visiting!)
I bought this one from
Trollied Dolly
to wear for my birthday in a couple of weeks. It's so me and fits in all the right places!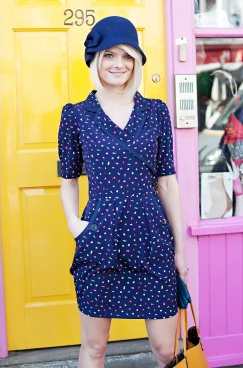 I'm having a bit of a wardrobe/life overhaul at the moment so I'm looking to update my wardrobe and could do with a bit of inspiration!