Hello!

I was sent these nail wraps by Umberto Giannini a little while ago and thought that I would let you know how I got on with them!
I thought that they looked very "me" (especially as at the moment I seem to like things if they are available in black...)
The wraps were really easy to apply and the instructions were very simple to use.
You literally just match the correct size nail wrap to your nail, peel and stick. You then file them to the right length.
I probably had them all on in less than 5 minutes, which is excellent if you are short of time and can't wait around for your nails to dry.
The instructions stated to file off the extra wrap but I found it easier to just use nail clippers to cut them to the right length and get a clean edge.
I loved the little textured studs on the nail wraps, they made them look totally different. I also liked the fact that I could have neat looking black nails without having to paint them with 196 layers of black nail polish!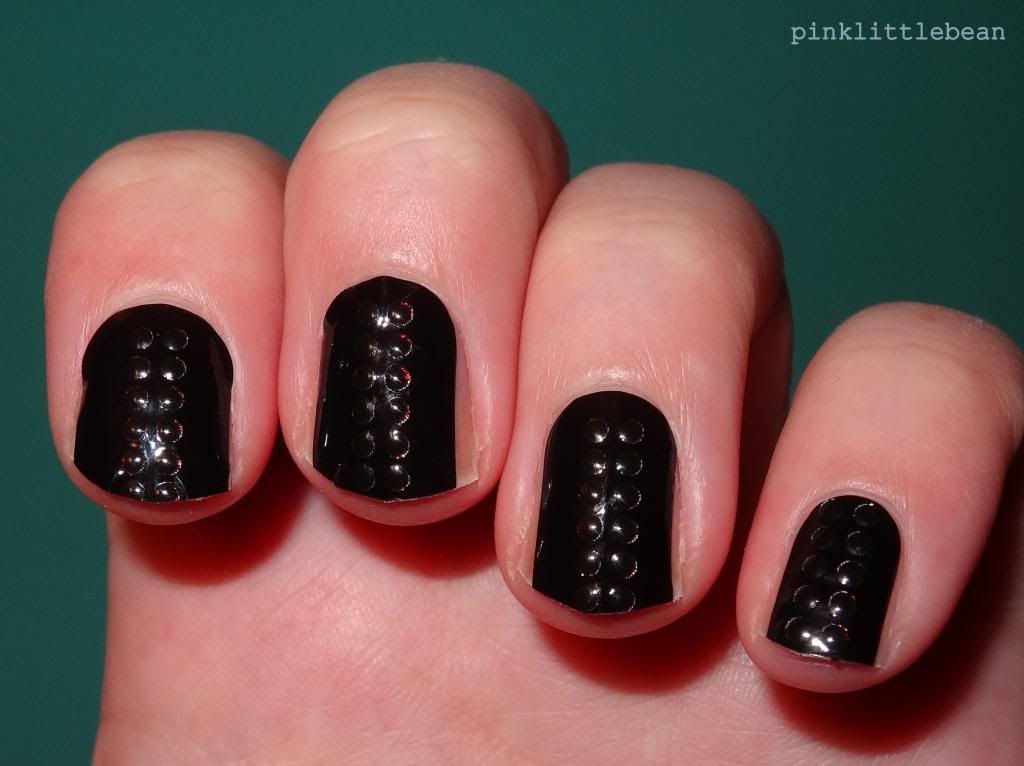 I made a bit of a pigs ear of one of the nails as I used a wrap slightly too big for my nail so it overlapped. I'd know for next time to match them correctly!
The wraps lasted for several days and would have lasted longer had I not picked them off. I am terrible when it comes to having things on my nails and I'm a chronic picker!
The wraps were super easy to remove and didn't make a mess of my natural nail.
They are available to buy from
Boots
or you can visit Umberto Giannini on Level 4 of Selfridges in the Bullring, Birmingham.
Have you tried nail wraps before? What did you think?